In memory
http://www.myspace.com/misszira
http://www.myspace.com/chiczira
Selamat tinggal Myspace. myspace aku da kena delete oleh aku sendiri tanpa berfikir panjang. tapi jangan risau, gambar default semua sudah diselamatkan sebagai (save as). sekarang tak perlu pikir dah pasal myspace yang terbiar tu. and paling penting, tiada lagi kontroversi di myspace. semua kenangan manis dan pahit di myspace semua dah aku lenyapkan hanya dengan menekan button cancel my account. argghhh!
maaf, teremo sebentar. mungkin sebab sedih sedikit. lepas ni takde dah drama di myspace. paling tak boleh lupe, pergaduhan besar-besaran diantara aku and sorang hamba Allah ni. dan banyak lagi la benda menarik tak menarik berlaku semasa aku jadi budak myspace.
myspace jugak telah mempertemukan aku dengan dunia photography. aku mula meminati photography sejak memasuki alam myspace. boleh la berterima kasi kat myspace sebab memupuk minat aku tu. haha!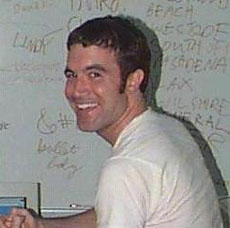 ohhh, tak lupa.
tom anderson
. masih ingat masa aku bergosip dengan member² aku pasal tom. grandma tom ada myspace menyamar jad budak cun 16 tahun. haha! lawak sial ok lawak tak betul tu. hahaha~ xD
sedih pulak terpikir kenangan² aku semasa masih bergelar budak myspace. kini aku bukan budak myspace lagi.
im not myspacer yet, im blogger now
. :) goodbye myspace. im gonna mishuuu myspace, tom, page smart, gorgeous pictures and everything in myspace world. bye!! :')